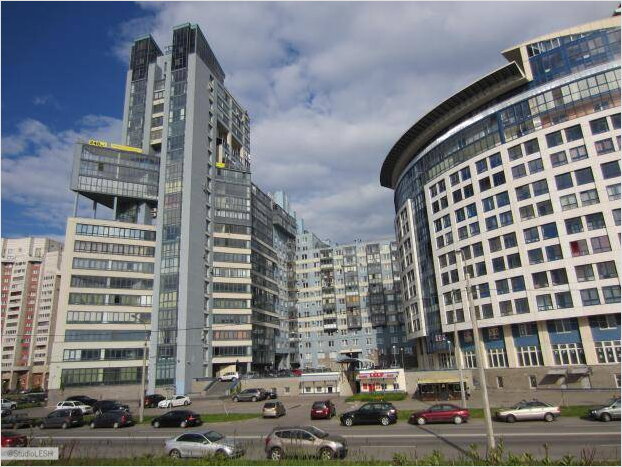 Apartment complex "Morskoy Facade" is placed near Morskaya embankment on the Vasilievskiy island near of the metro station Primorskaya. 
The complex is consists of six buildings, which are build by solid-cast and brick technology. The buildings are differentiated by the number of floors (from 5 to 17) and the number of apartments (from 37 to 676).  The apartments have the height of ceilings 2,75 m and glass balconies. 
The territory is green and adapted, also it uses digital surveillance and there are different infrastructures are available.