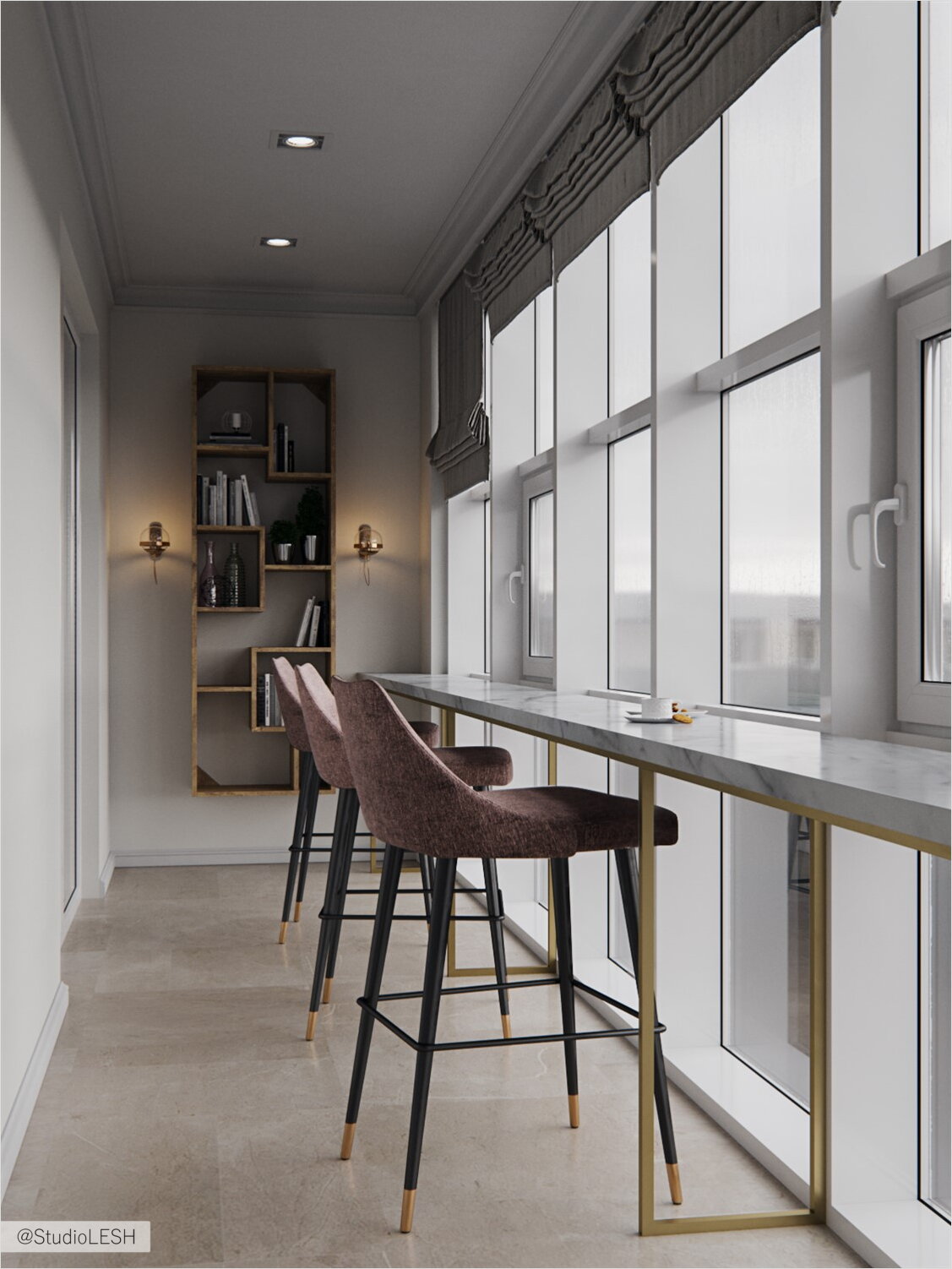 The style of the apartment for a family of three is designed in art deco style. The apartment was a 200 m² space limited only by two load-bearing walls and the designer's creativity. The interior is designed in light shades with bright accents mainly in textiles and decor.
The layout of the apartment: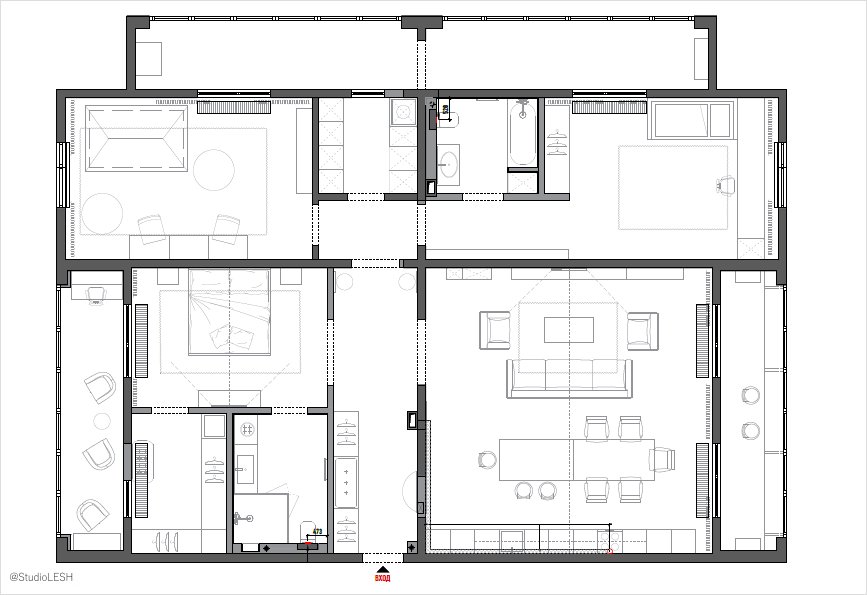 Increase the space through the mirrors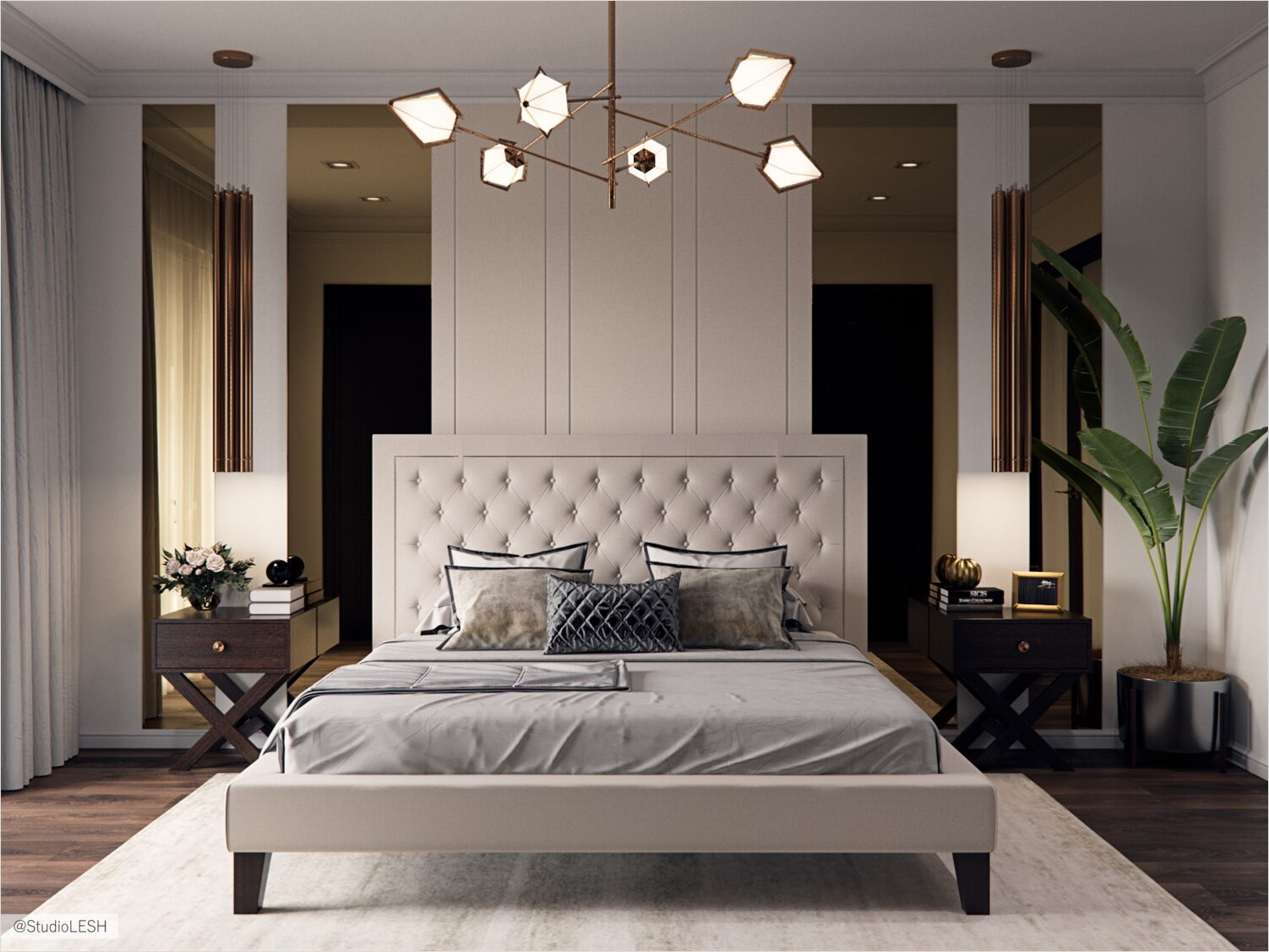 The Art Deco style captivates with its luxury and in combination with modern ones reflects the modern rhythm of the city and the era of jazz. The space of rooms is increased due to the presence of mirror surfaces. Mirror parts are symmetrically located in the bedroom at the head of the bed, which visually harmoniously fits into the style and expands the space of the room.
The bedroom is decorated in light shades with golden accents. A bed with a leather headboard looks stylish, and its lightweight design in combination with bedside tables gives the room a charm and at the same time leaves the space free and filled with air and light.
The union of the dining area and the kitchen island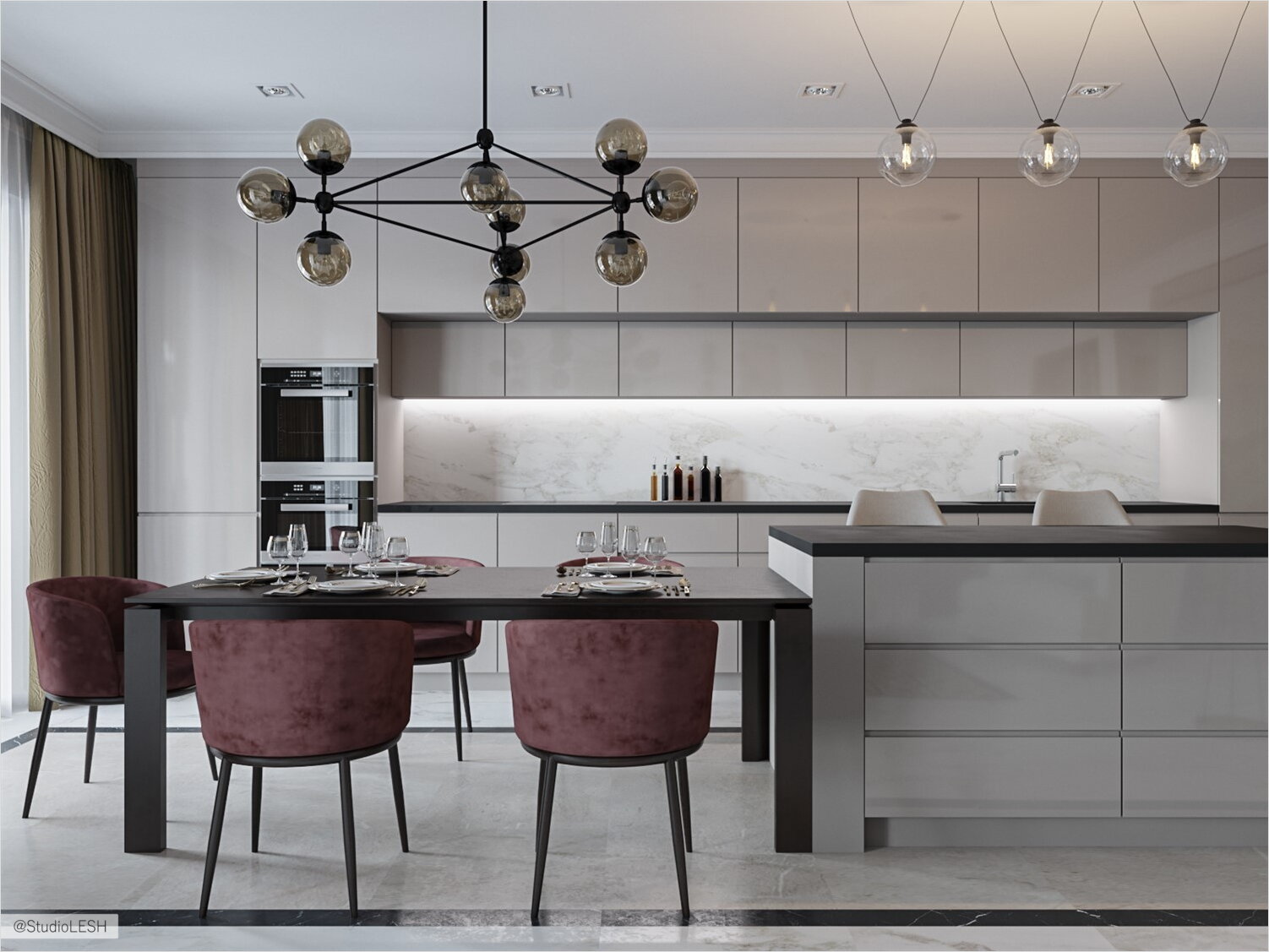 At the stage of planning of the functional areas, it was decided to make the linear kitchen, to accommodate all the necessary household appliances and create a lot of storage space. Also parallel to the kitchen stood a dining table with accents on the chairs in wine color, it is continued by the kitchen island to create additional seats within the dining table and an ergonomic arrangement of furniture in the kitchen area.
The kitchen is also made in light shades with an emphasis on wine-colored chairs and contrasting countertops for the dining table and island countertops and countertops.
Spacious children's block in a spacious apartment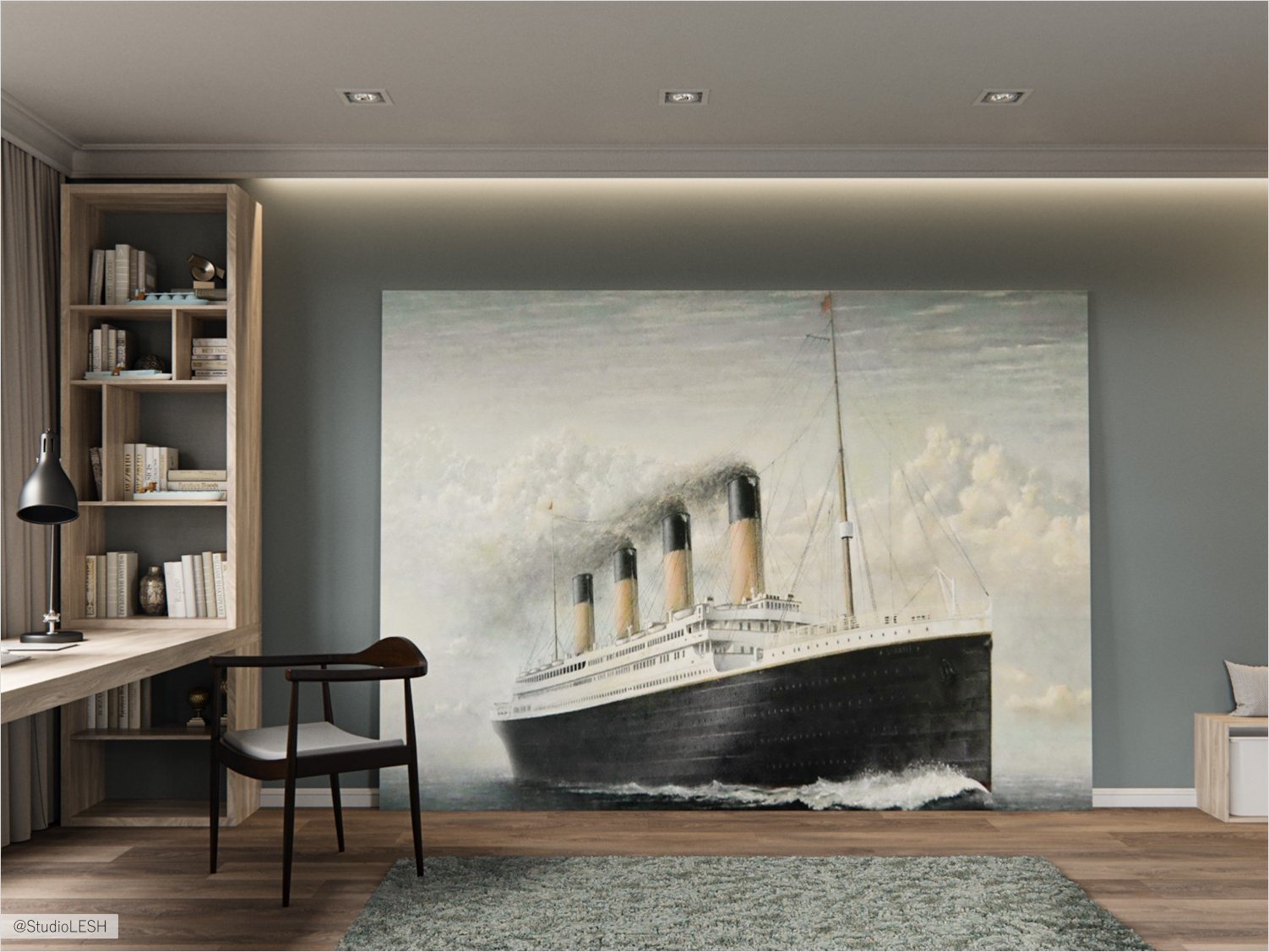 During the survey, it was revealed that the family likes to host many guests with children, so it was decided to allocate a whole children's block. It consists of two rooms: a bedroom and a games room, which are connected by a common balcony. An insulated balcony can also become a platform for creativity, even in winter. A lot of free space and marine subjects indicated by the youngest member of the family permeate all the rooms in this block.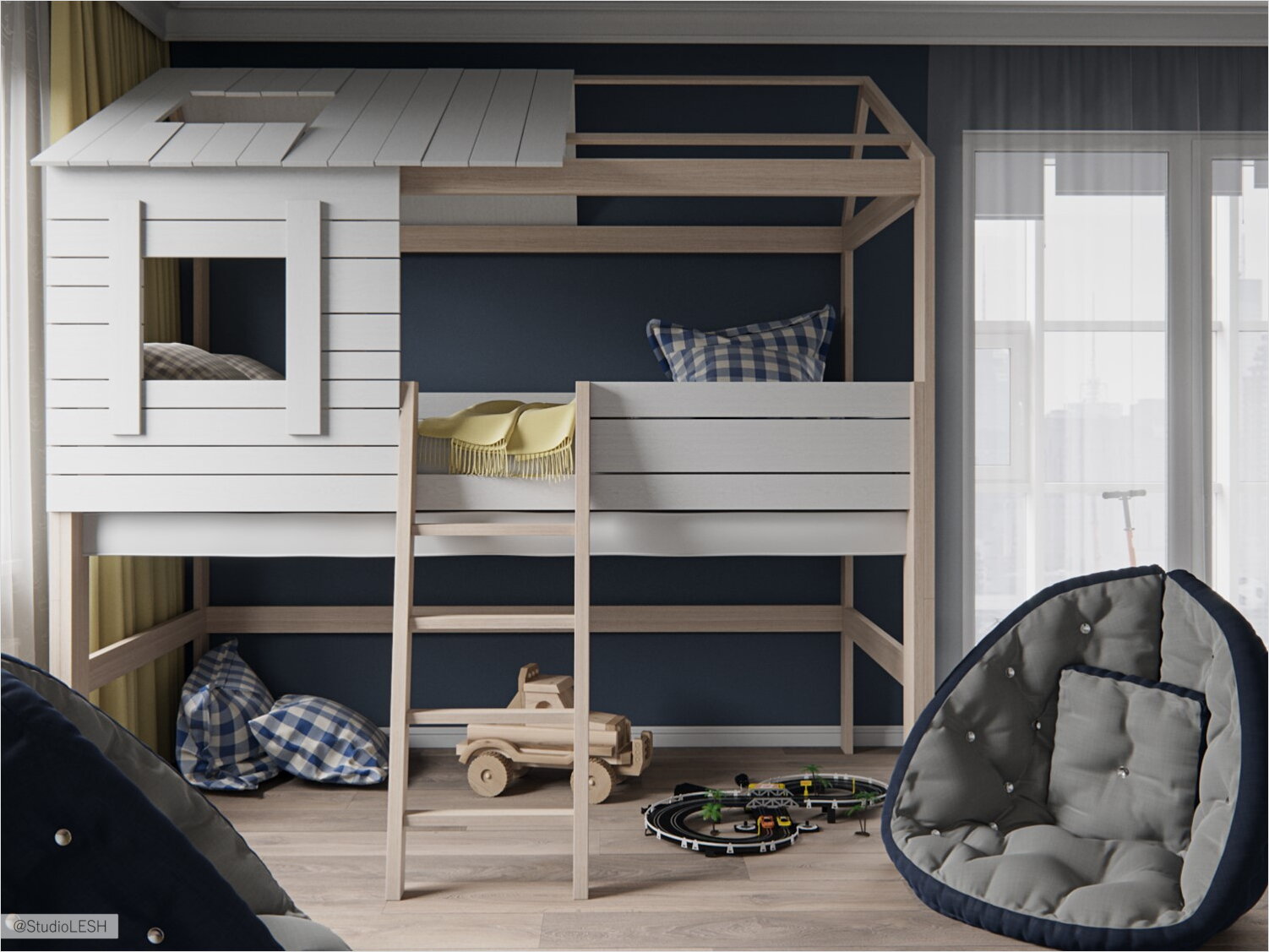 Interconnection of the rooms by the doors
The layout of the apartment includes three large loggias, one of which is in the bedroom area, where is a private bathroom and dressing room. From the dressing room there is an additional exit to the loggia where comfortable movement between rooms.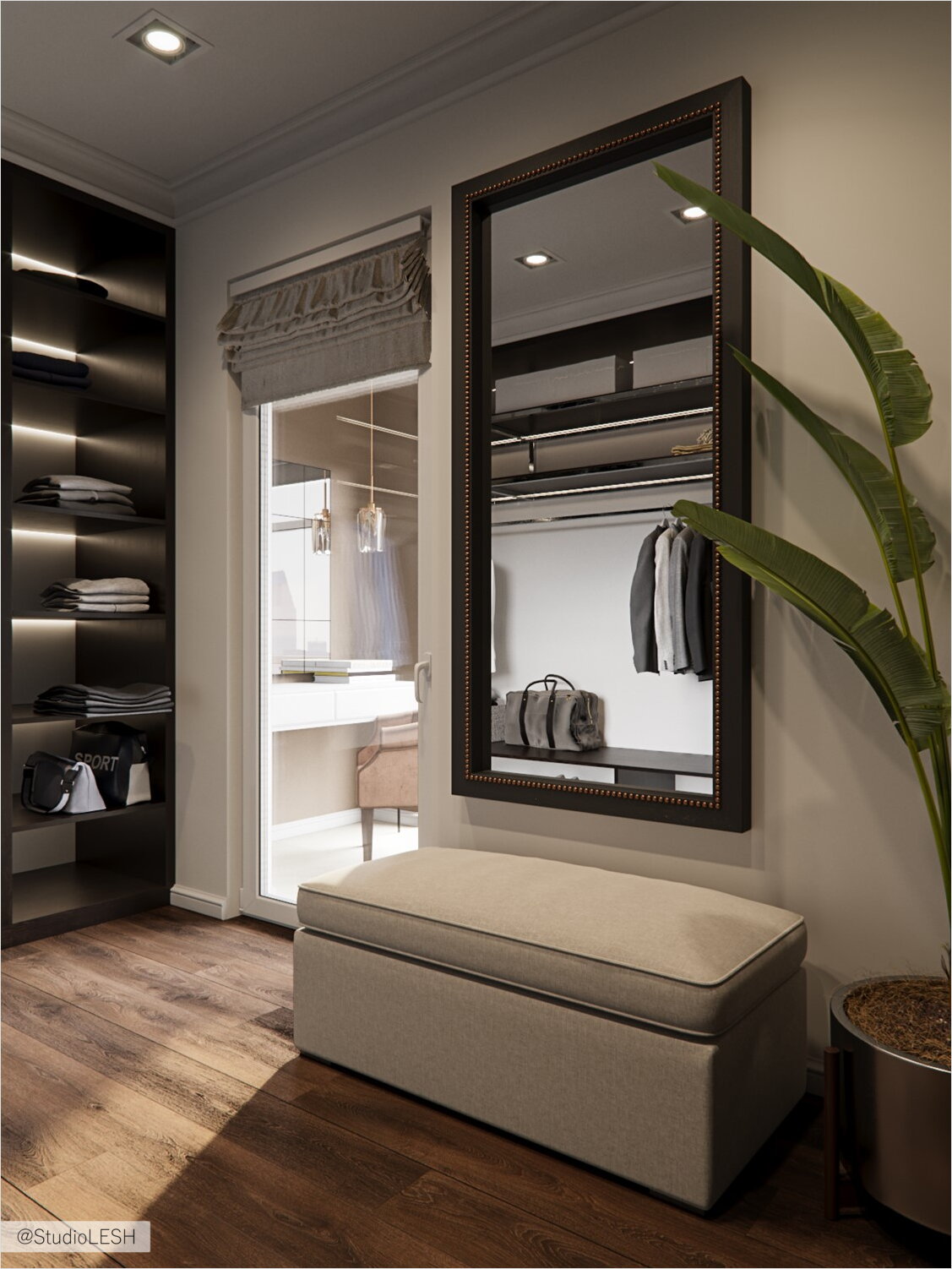 Also, such an exit is provided in the laundry room where it is convenient to move the laundry from the washing machine to the loggia for drying and airing.
The interior turned out to be luxurious and comfortable, at the same time bright and spacious, filled with air. Calm accents added coziness and warmth, and a separate children's area will allow adults to enjoy chatting with each other without worrying about children's safety.