In the multifunctional complex "RC VTB Arena Park", the modern trends of Moscow city life are harmoniously connected with the traditions of the past. The city quarter is represented by monolithic buildings with a different number of storeys (from 12 to 25), which contain apartments, a hotel, and office premises.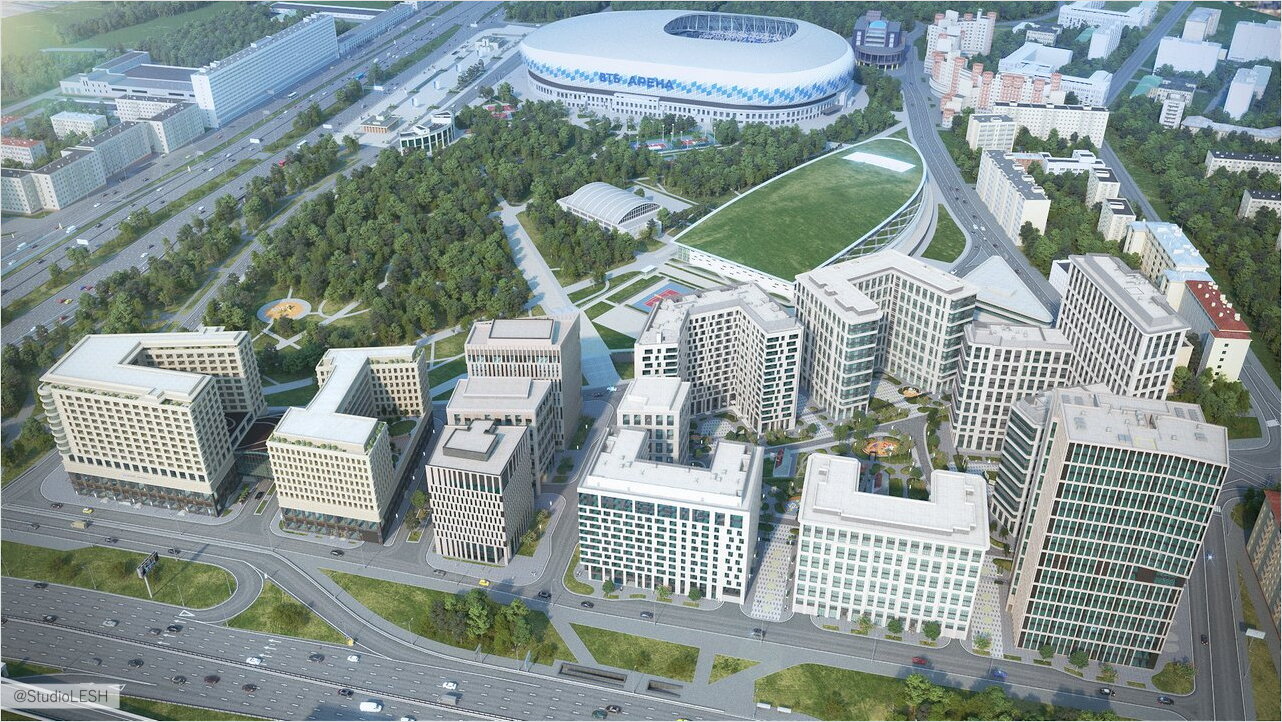 The residential quarter is equipped with a single courtyard area, the inner territory is freed from cars and filled with green alleys. The design was created by the best landscape designers.
The facade pictures are made of natural materials, which will preserve their original appearance for several decades. The entrance lobbies were also worked out – spacious elevator halls with storage zones for bicycles or strollers were designed.
Cozy alleys, shops, and cafes create a friendly atmosphere in the RC Arena Park. While designing buildings, the architects paid special attention to planning the placement of the windows. Even from lower floors, one can enjoy an amazing view of a green square, and the upper floors offer a panoramic view of the historical part of the capital.
The designers of our company are taking an active part in the development of exclusive projects for apartments in the Arena Park residential complex. The examples of our works are demonstrated below.