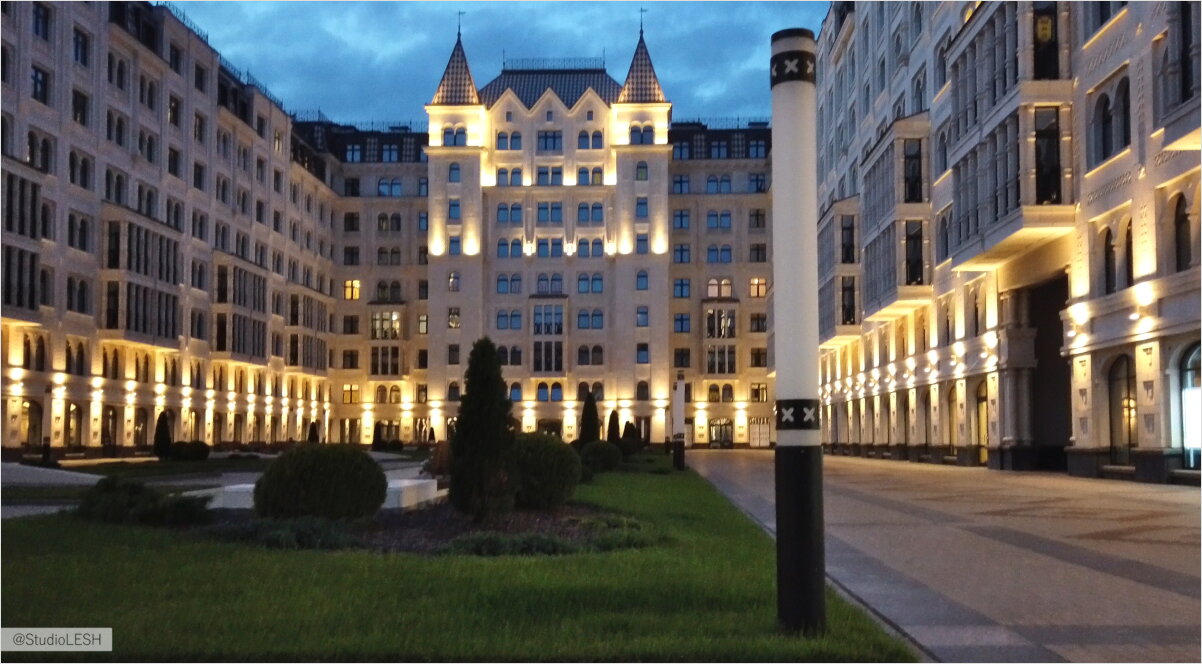 In 2018, there  was commissioned a residential complex «Russian House» in the historical center of St. Petersburg. It placed in a larger part of quarter near the Chernyshevskaya metro station - with facades overlooking the Baskov Lane and Korolenko Street.
For the residential complex, the neo-Russian style was chosen as the architectural style, based on the compositional techniques of the early Art Nouveau, which also contains folk motifs and elements of ancient Russian architecture. Buildings of different heights form a united composition, and gabled roofs and carvings on the facades reflect the style of the residential complex.
In the «Russian House» there is an apartment for the most demanding tastes: from 2 rooms to 6 rooms with ceilings from 3 to 6 meters. This space allows you to embody interesting design ideas and make the interior luxurious and modern.