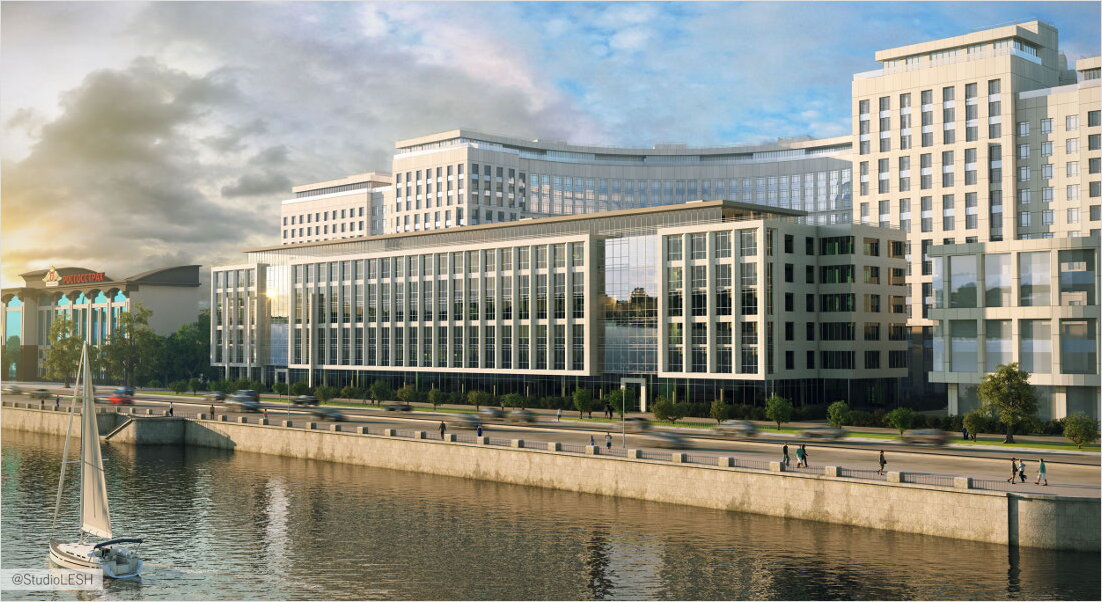 We are ready to make a design project at the apartment complex Riverside. There are business and premium class apartments in this complex. Here you can find office rooms, a hotel and a kindergarten with a swimming pool. The project is located on Ushakovskaya embankment 3. It is in 10 minutes walk from metro station «Chernaya rechka»
Apartments in this complex has from 1 to 6 rooms. All apartments will be surrendered by finishing. But it is not guaranteed that the walls in your apartment will be smooth and you will be satisfied with the number and placement of outlets. We help you to fight this problem. After the development of the interior design, you will exactly sure about the number of outlets and how high will be in your apartment.
In the upper floors of the house, in the apartment will be made panoramic windows with the view on Neva river and Krestovskiy island. The territory of the complex will be landscaped and beautifully decorated with lawns and flower beds.
The cost of design projects in the apartment complex Riverside you can find onthis page.