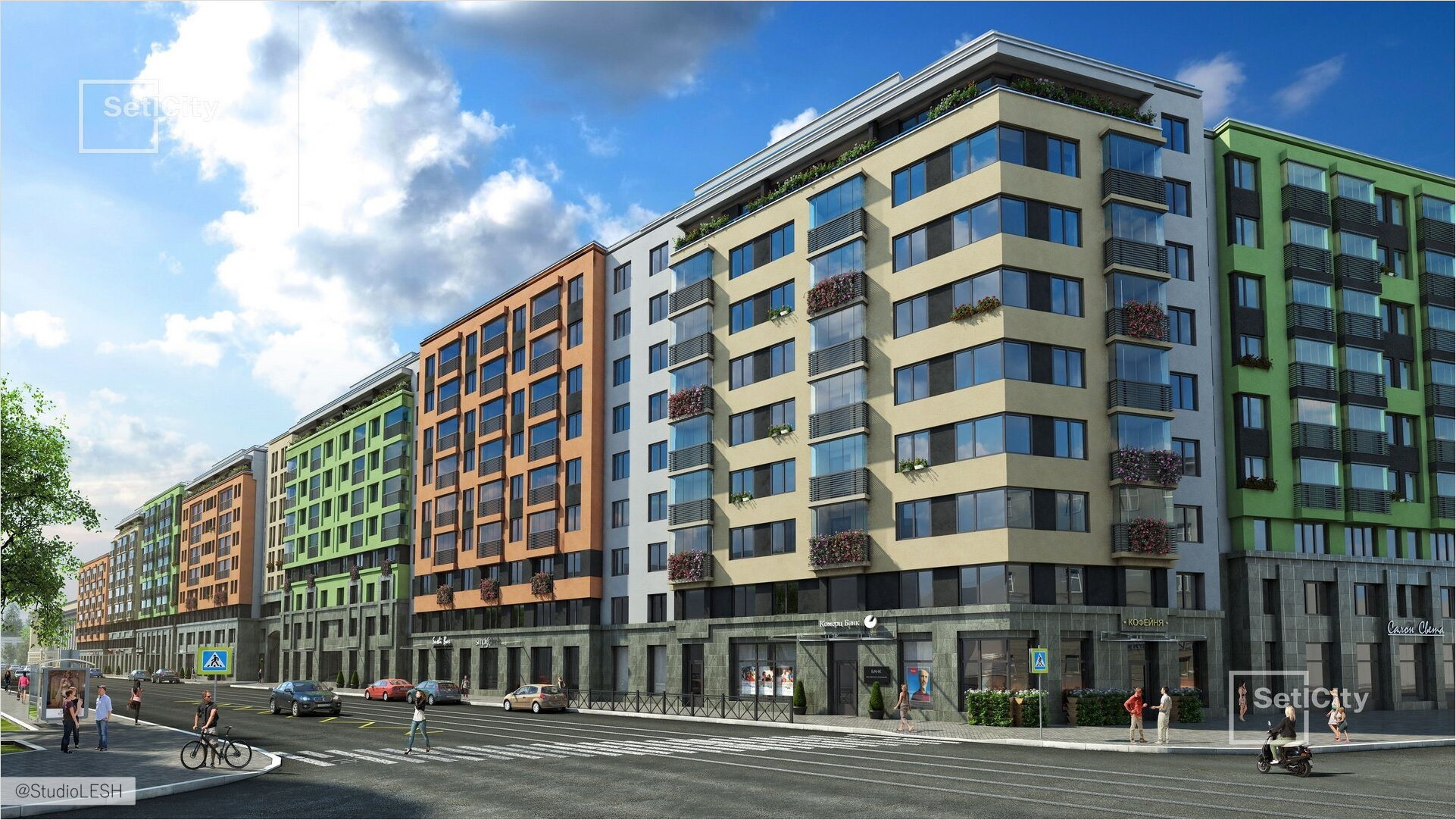 The apartment complex «Pallacio» placed in Vasilevskiy island and the final of the construction is planning on the third quarter of the 2019 year. The buildings are placed in the historical district of the city and decorated different architectural elements - cornices, openwork lattices of balconies and fences of terraces.
The project is thought out to the details: it is divided into six separate courtyards, where children's and sports grounds are located, as well as rest zones. Also, there is large parking for more than 1,100 cars on the territory and developed infrastructure. The quarter is being built in one of the prestigious areas of the city with developed transport infrastructure and the Vasileostrovskaya metro station within walking distance.
There are apartments of various layouts and footage, also with their own terraces and views of the Neva river. You can buy an apartment with or without finishing, depending on your wishes and budget.
The quarter is surrounded by cultural heritage sites, which the company developer Setl City has undertaken to restore according to 19th-century drawings, which will preserve the history of Vasilyevsky Island.