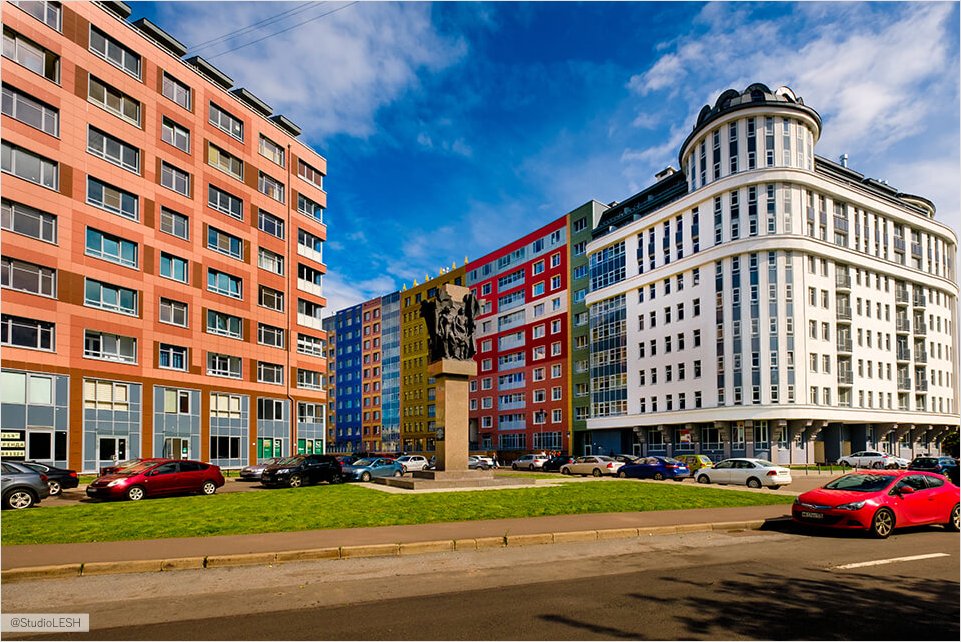 On the embankment of Smolenka river is located residential complex comfort + class. The residential complex "Samocvety" is a complex consisting of four 10-storey buildings, the construction of which began in the area with already prepared infrastructure: kindergartens, a school and a polyclinic.
The exterior of the buildings is made of colored plastines that form ventilated facades that, due to their design, keep such facades warm in winter and create an optimal temperature microclimate in summer, and no wall condensation or moisture accumulates on the walls due to ventilation.
The internal arrangement of buildings is a diverse layout of apartments with different areas and layouts from small studios to two-story apartments with a terrace - ideal for developing individual design projects.