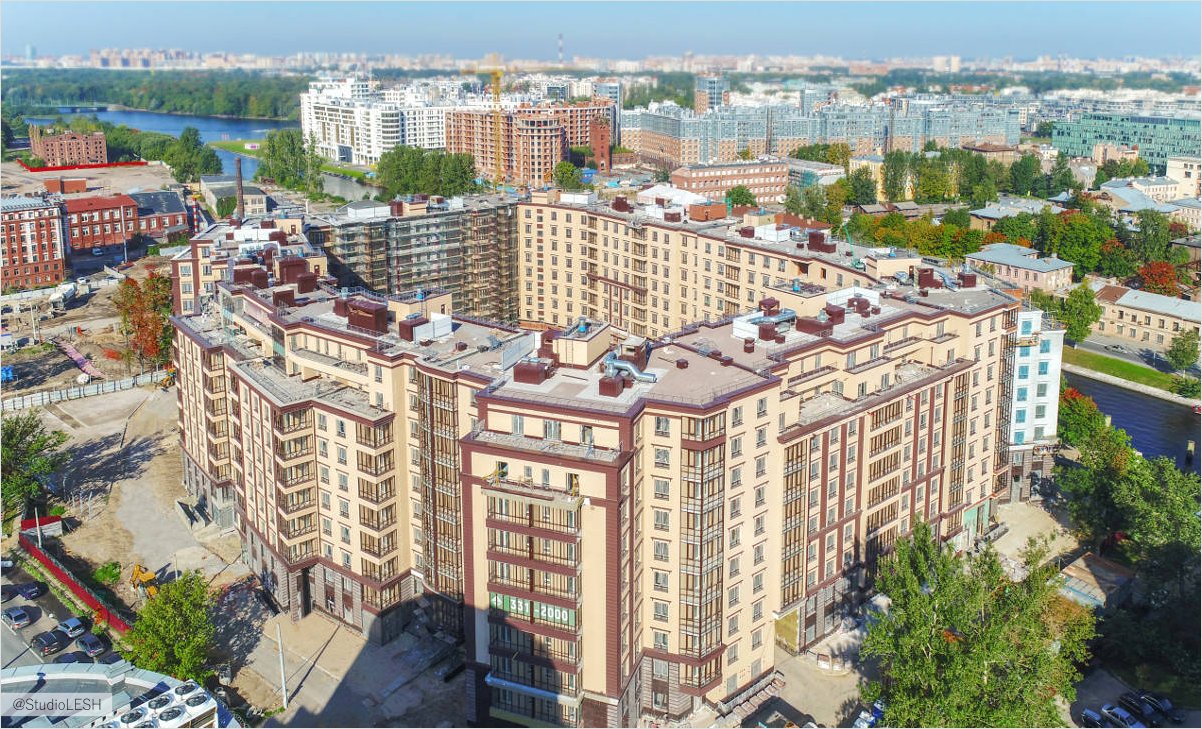 The residential complex OSTROV on the Petrogradskaya side is a "business class" level complex on Petrovsky Island, which is located near green areas and the Zhdanovka embankment. Over time, the architectural ensemble of the complex will become a bright dominant of the Petrogradskiy district among the new buildings of the city. The St. Petersburg tradition of finishing facades in warm colors and natural stone on the first floors, as well as a large panoramic glass area and open terraces.
The complex is distinguished by good transport accessibility: from here you can see the left bank of the Neva river, St. Isaac's Cathedral and the Admiralty, a two minute drive from the Tuchkov bridge with departure to Vasilyevsky Island, and a few steps away from Petrovsky Stadium, Primorsky Park and Elagin Island.
In the residential complex OSTROV, exceptionally spacious apartments with high ceilings and large windows is an ideal characteristic for developing a design project for the interior of an apartment for future tenants. This will create a comfortable life for more than four hundred families.