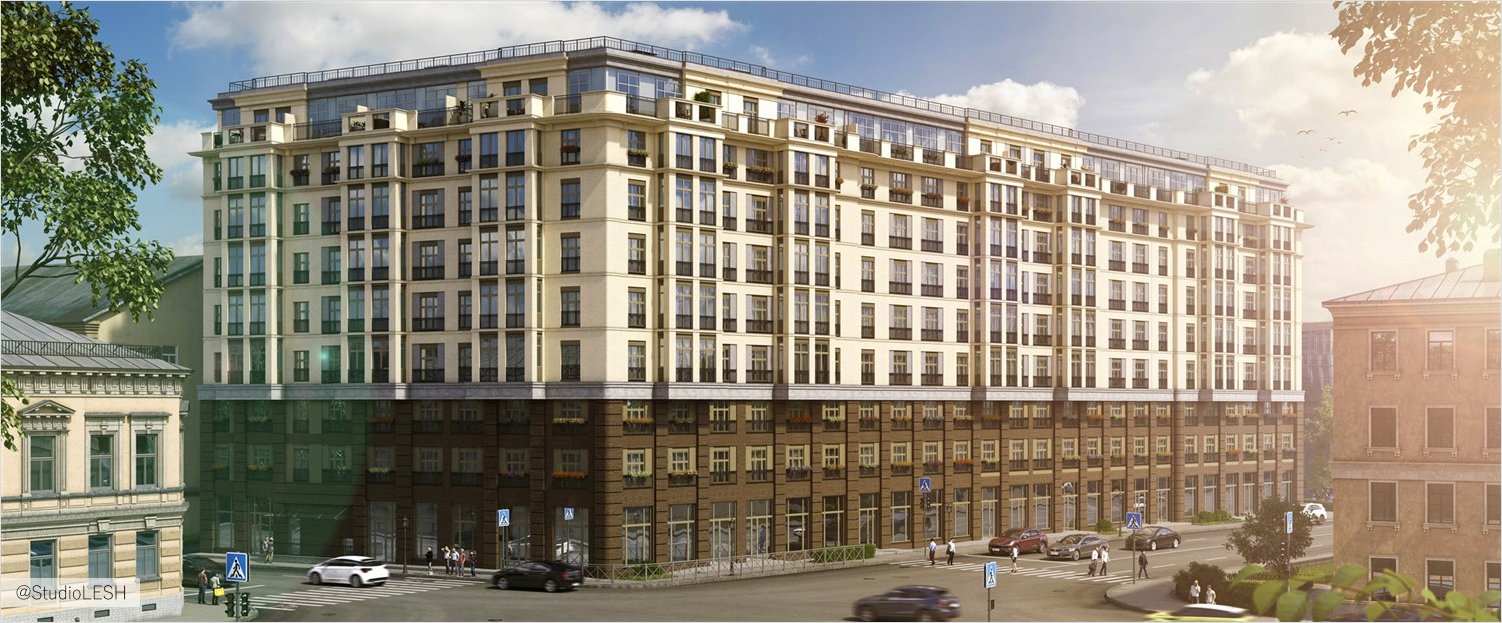 Apartment complex "Diplomat" was fully made in 2018 and it is urged to become an embodiment of the Petersburg dream. It is placed in the historical center of the city. Its facades are made in combination with the surrounding architecture in modern classic style. It organically fits into the environment of historic buildings of St. Petersburg and emphasizes the status of future owners. 
The complex is a building with the courtyard and underground parking for owners. 
There are 5 entrances, 9 floors and 176 apartments prepared for final finishing. 
Panoramic windows, high ceilings and large rooms reflect the main principle of creating comfortable planning solutions for owners and the opportunity to create a unique interior design.