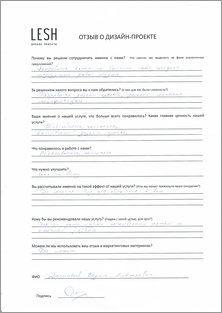 Why did you decide to work with us? What has highlighted us against the background of others?
– I liked the YouTube channel, the site, the history of previous studio work.
What kind of question did you need to decide?
– Development of a design project, repair according to the specification.
Tell us your feedback about our service, what did you like most? What is the main value of our service?
– Objectivity, honesty. Quality design project.
What do you like most about work with us?
– Objectivity, honesty.
What needed to be improved?
– I don't see yet
Did you expect exactly that effect from our services?
– Oh sure. Glad I turned to you
Whom do you recommend our service?
– For those who need quality repairs and great design
Full name: Pochinkov V.N.